Flange Counting & Manual Inspection System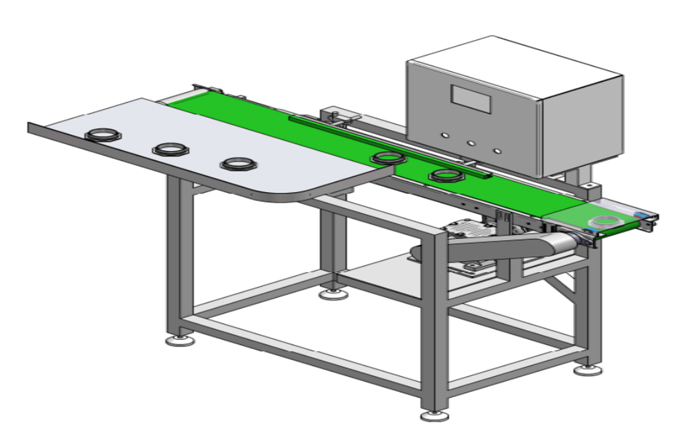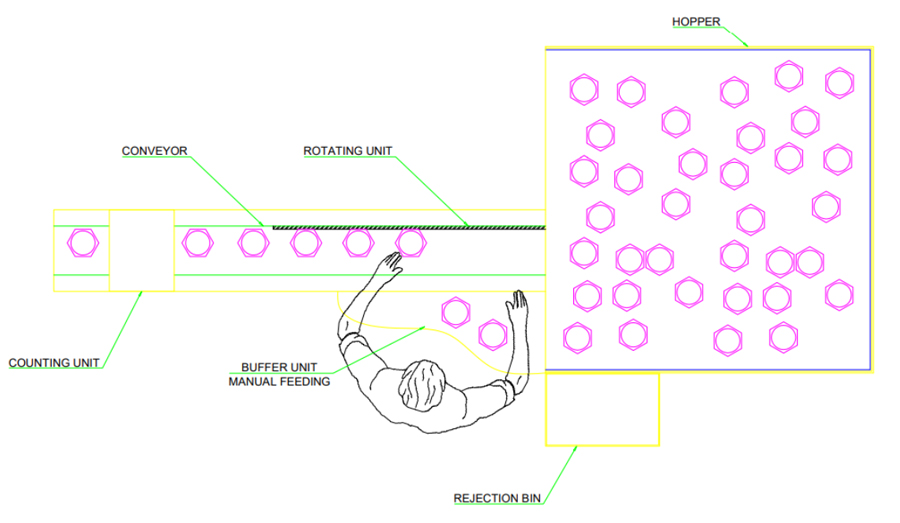 SYSTEM OVERVIEW :
The Proposed Flange Counting System consist of a Product Hopper & a Counting Conveyor with Manual Inspection in 360degree.
Product Hopper includes a 1mtr (L) X 1mtr (W) X 800mm (H) MS Box enclosed from 3 sides completely & an Exit from 4th side. It has an Holding Capacity of almost 1500-2000 Flange samples at a time. At the Exit, there will be a dead plate on which the samples will be pulled out. On the right-hand side of the Operator will be present Rejection Bin for holding manually sorted out defective samples.
Counting Conveyor consists of a 1500mm Length X 150mm Width Motorized Conveyor. A Variable Frequency Drive (VFD) will be provided for controlling the Linear Speed of the Conveyor. A Product Sensor will be present to count the Total number of samples getting filled in Collection Bin. A Counter will be present to Show the real-time count of these collected samples inside the Bin.