Pharma Lable Inspection Machine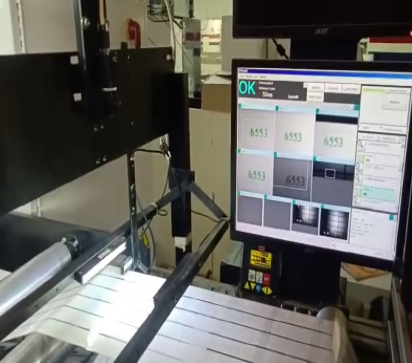 Defects to be inspected :
Print on the label missing
Double print on the label
Sequence of the label inaccurate (Incremental / Decremental)
All three Camera Results are tracked till the OK/NG Sorting Stations.
Print Smudging
Legitimacy of printed characters.
This system will be designed to inspect the Labels running on your machine & decoding the OCR Text for qualifying the right information. So, if it's an Incremental Sequence of Numbers or Decrementing Sequence of Numbers, the Vision System will raise appropriate flag depending upon the error found during Operation.
The labels are inspected by the Dual camera-based vision system to cover bigger FOV (up to 400mm as required / Up to 8 UP's). Max Line Speed for Inspection = 80 Mtrs/Min.