Flat Dripper Inspection Machine : FDIM-1000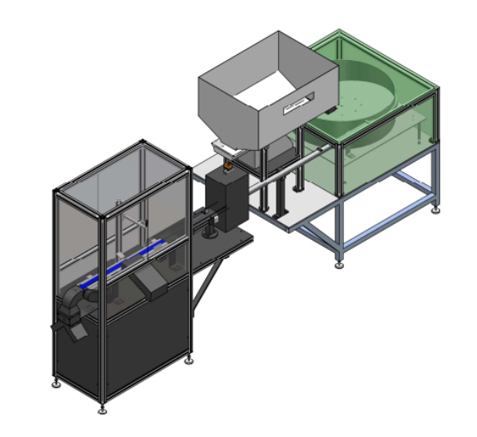 The System is designed to Identify following defects on Flat drippers :
Short Molding samples
Flash defect samples
Cut /Damaged samples
Filter-holes blocked samples
Foreign mix-up sample (Variants with major Color difference)
BELOW IMAGES SHOWS THE CAMERA RESULT FOR OK AND BAD SAMPLES :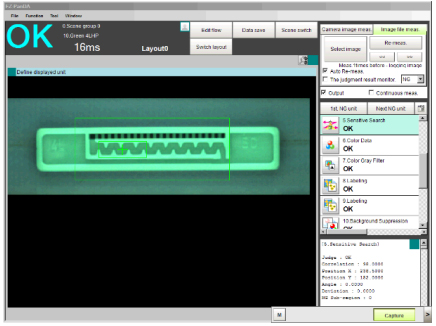 OK SAMPLE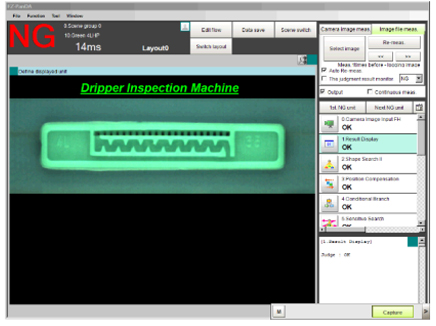 BAD SAMPLE (FLASH DEFECT)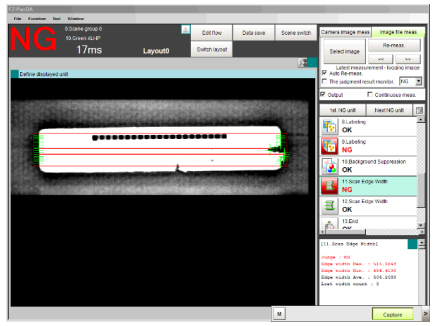 BAD SAMPLE (SHORT MOULD)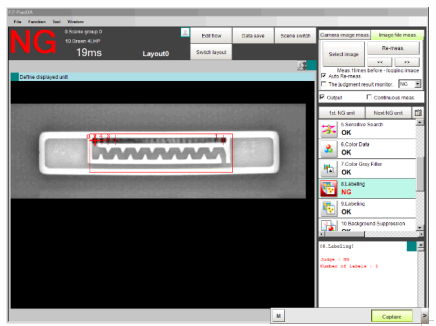 BAD SAMPLE (FILTER HOLES BLOCKED)
Product Hopper :
The products to be inspected are manually loaded to the Hopper.
Feeding Chute :
This system is designed to collect the flat drippers in uniform fashion & send it to Inspection Station for Inspection purpose.
Camera based Inspection System :
The Camera based Inspection Station consists of Single High-Resolution Color Camera System with a Very Higher End Digital Processor for identifying the OK/NG samples as per your requirements.
Std Machine is capable of inspecting 950 to 1000 components per minute depending on the Quality & flow of the dripper samples.
High Speed Rejection System :
This consists of High-Speed Pneumatic operated nozzle to sort out the defective dripper samples from the Production line.
Faulty drippers will be collected in Rejection Bin & OK samples will be passed on to Good samples collection bin respectively.
Output Batch Diverter System :
This consists of Pneumatic operated diverter assembly which diverts Good materials from One Collection bin to Another Collection bin. (Collection Bin is in Customer's Scope of Supply).
This is done on the basis of the Product quantity set per Batch.